AUTOMATION PLC SCADA BMS COURSES
IPCS AUTOMATION TRAINING INSTITUTE
IPCS (Ingenious Power & Control Systems Pvt.Ltd.) Having corporate office in Cochin and branches in Calicut, Trivandrum, Coimbatore, Chennai, Saudi, Dubai, Qatar and Kenya are providing intelligent solutions to industries and giving corporate training on modern automation systems and in the new era of Digital Marketing and IT. We are one of the pioneers in the industry in industrial and marine automation training and projects .started the operations in the year of 2008.Capitalizing on its long-term industrial experience in Automation sector, IPCS conducts various training programs specially tailored for Professionals, Corporate Companies and Colleges. IPCS provides a well-disposed and stimulating study environment addressing the intellectual, professional and leader development of students. Our training programs provide the best practice in the latest technologies, trends and challenges in the immensely competitive areas of automation and embedded technologies. IPCS is an ISO certified company and all training program is affiliated by SIDCO (India), IAO (USA), Supreme Education Council (Qatar),  TUV Rheinland Germany Certified. Courses PLC Training, Automation Training, BMS Training, CCTV Training, EMBEDDED Training,DCS Training,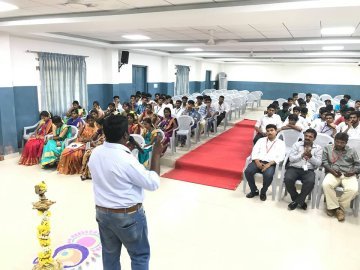 IPCS Automation provides tailor-made corporate training to several reputed companies. Our specialty lies in the training programs which have been well-adapted to suit the specific requirements of many corporate groups. We bring up individuals to be at par with the latest developments in the vibrant horizon of technology. A very competent and responsible project team ensures that these training sessions are managed and executed well within the schedules. We have a credible client list, those of which repeatedly approach us for their training needs. These programs may be conducted either at the company premises or at venues fixed by the clients themselves..Read More
ENQUIRY NOW !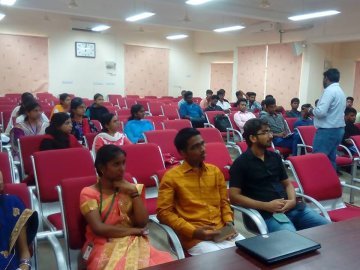 Training can be conducted in your campus during holidays or working days. We will be providing certificate to each participant and staff coordinators. We are sure that this will be a unique opportunity for your students to bridge the gap between academic and industry. Training covers PLC, SCADA, VFD, HMI , Control Panels and Embedded including the course materials. For training schedule and syllabus submit the following details..Read More
ENQUIRY NOW !
The number of industries switching to the way of automation is increasing at a random pace these days. Along with that increases the demand for automation engineers. PLC and PAC has huge impact on automation industry and the need for highly skilled automation professionals is all time high. PLC, the abbreviation of Programmable Logic Controller is actually a device based on a single microprocessor. It is used for automating equipment operation in the manufacturing and process machinery as well as transportation and infrastructure control. PLC system enables industries and manufacturing giants to control the devices concerned and can switch between the processes with ease and pace. PAC or Programmable Automation Controller on the other hand is a multiple processor device with redundancy and fail safe operation...Read More
ENQUIRY NOW !
IPCS AUTOMATION TESTIMONIAL
GOVT. & INTERNATIONAL CERTIFICATIONS








RECENT POSTS
WHAT IS ELECTRIC THERMOGRAPHY ?      With the increasing power demand, the complexity of the power system is also...
Read More