IPCS is one of the leading training institute for Industrial Automation, Building Management Systems, Embedded Systems and Digital Marketing. We are in a position to deliver high quality training since we are providing real-time solutions to all the above training sectors. Our academic training facilities expanded over the many countries, IPCS training regime includes industry-leading syllabus and well suited for technical professionals and students, as a part of global expansion for knowledge sharing, Nigeria is a key place to expand and share our knowledge.
Building Management Systems (BMS) is a computer operated control system. Situated in buildings that controls and monitors the building's mechanical and electrical equipment such as ventilation, lighting, power systems, fire systems, and security systems. BMS has many advantages such as productivity, safety, and energy efficient, Internet of things enabled devices helps to control the operations even from your smartphones, IPCS offers training in industrial automation and Building managements systems, each course consists of balanced theory and provides hands-on training to optimize the knowledge about the systems. IPCS is an ISO certified company & IAO (USA) accredits our courses.
BUILDING MANAGEMENT SYSTEM (BMS) TRAINING SPECIFICATIONS :
Certified BMS Engineer (CBE)
Duration – 3 Months (240 hrs)
BMS Controllers CCTV, Fire Alarms, Security Systems, Access Controls, PLC, SCADA, HVAC, Lighting Controls Training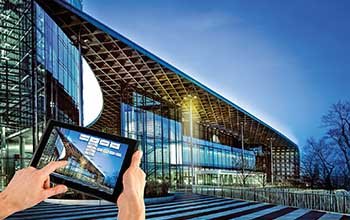 The tremendous growth in construction industry lead to more optimized controls and energy saving practices. The world is becoming smarter and greener by the implementation of high end automation systems. The industry is looking for skilled engineers who can meet all the requirements in BMS sector. IPCS CERTIFIED BMS ENGINEER training program is a golden opportunity to enhance your employ ability in home automation and BMS sector.
CCTV & Security Systems
Duration – 90 Hours
CCTV, Security Systems, Access Controls Training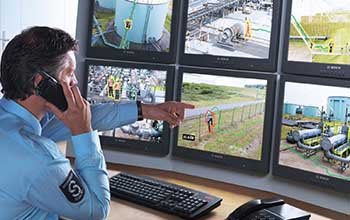 Building Management Systems leads to more optimized control of resources, high end security and ease of access from anywhere. The internet of things initiated by big technology ventures will create a smart world which can be controlled by just a click. The industry is looking for skilled CCTV technicians. IPCS CERTIFIED CCTV & Security System training program is a golden opportunity to enhance your employ ability in home, Office & Building Automation.
Diploma in Building Management Systems
Duration – 6 Months (360 hrs)
Fundamentals of Building Management System
Basic Design Criteria
Components Used in BMS
Concept of Green & Smart Design
Energy Management Systems
MEP Design Fundamentals
Basic Electronics
Basic Rules – OHMS Law, Faradays Law, KCL, KVL
Passive Components
Active Components
Power Electronics Components
Familiarization of Tools – Multimeter, Soldering, Desoldering
Selection of Components and Color Codes
Digital Circuits
Number Systems & Conversion
Binary Operations
Logic Gates
Universal Gates
555 Timer
Micro controllers
Microprocessors & Micro Controllers
Architecture
Programming Practice
IC Burning
Interfacing Keyboard, LCD, Stepper Motor, LED Displays
Basic Electrical Engineering
Single Phase and Three Phase Systems
Different Types Loads – Load Calculation
Measurement of Current, Voltage, Power
Different Types of Motors
Different Types of Earthing
Relay Logic Systems
Basic of Relays, Contractors, Timers, OLR, MCCBB, ACB
Digital Timers, Counters
Motor Control Circuits – D.O.L, Star, Delta
Implementation of Fire Alarm Logic
Control Panels
Different Types of Panels
Panel Components
Wiring and Trouble Shooting
AMF Panels
APFC Panels
Power Management Systems
Servo Drives
Basics of Motor – DC Motor, Stepper, Servo
Feedback System
Speed Control
Torque Control
Selection of Servo Motor and Drives
Programming of Motor Drives
Interfacing with PLC, HMI
VFD's
Selection of VFD's
Programming of VFD
Fault Correction
Interfacing with HMI, PLC
CAD Drawing
Single Line Diagram
Standard Symbols
MEP Design Concepts
Plotting
Interfacing with HMI, PLC
Networking
Concept of LAN, VAN
Implementing of Networks
Sharing of Files, Printers, Scanners Etc.
Network Protocols – TCP/IP, Ethernet, Modbus, Canbus, Profibus
CCTV – Honeywell & Hikvision
Selection of Camera
Cabling and Termination
Different Types of Cameras
Night Vision Systems
DVR Configuration – Honeywell
NVR Configuration – Hikvision
IP Cameras and Networking
Remote Monitoring Through Phone and Internet
Security Systems – Intruder Alarms
GSM Enabled Control Panel
PIR Sensors
Vibration Sensors
Gas Leakage Detectors
EM Locks
Beam Sensors
Biometric Access Control – Honeywell
RFID Cards
Installation and Configuration
Finger Print Access
Report Preparation
Magnetic Locks
Fire Alarms & Panels – Honeywell
Sensors – Heat, Smoke, PIR
Conventional Fire Alarm Panels
Addressable Fire Alarm Panels
Cabling
Safety Standards
Alarms
PA Systems
Recorders
BMS Configuration
Basic Parameters
Energy Measurement
Transmission Techniques
Network Protocols – Modbus, Profibus, Canbus
PLC
Monitoring the Process Through Sensors – Connection Details
Analog Addressing, Continuous Process Monitoring and Control
NO/NC Concept
Data File Handling – Forcing I/O
Wiring and Fault Correction
Programming Practices
HMI
HMI System Overview
HMI Hardware Overview
Operation of Standard Display Panels
Display Panels – Textual and Graphical
Communication with PLC and Drives
SCADA
SCADA Packages
Role of SCADA in Industrial Automation
Script Programming
Real Time and Historical Trend
Configuring Alarms
Real Time Project Development with PLC Interfacing
Communication with Other Software
Recipe Management
Accessing Different Security Levels
Report Generation of Current Plant
Field Instruments
Common Instrumentation Parameters – Set point, Measured Variable, Manipulated
Variable, Error, Zero & Span, Hysteresis, Accuracy
Measurement of Level, Temperature, Pressure, Flow
Calibration of Transmitters
Pneumatics & Hydraulics
Pneumatic Cylinders, Valves, Positioned
Control Valves
Calibration
I/P Converter
Video Door Phones
Lighting Controls
Solar Panels
UPS and Generators
Surge & Lightning Protection Systems
Automatic Gates & Barriers
HVAC Systems
RTU
Interview Training
Aptitude Test
Group Discussion