Factory automation infrastructure is a newly coined term that is mainly used to group every product, procedure, buildings, networks, controllers, interfaces, machinery, and assembly lines that are involved in organizational structures and facilities used in the production of goods. It describes the general manufacturing environment that is defined by the ability to assemble goods mainly by machines, robotic arms, integrated assembly lines. It is defined by the coordination with the required automatic equipment to form a complete system. The system is used as a solution for the automation and manufacturing of a particular production process of an intended output or end product.
Industry 4.0 is a reality thanks to the TI system's expertise in factory automation and control systems. TI innovation and subsystem designs help engineers design intelligent, efficient factory automated and control systems that increase flexibility, save energy and extend system life.
• Communications to and from the cloud: Industrial wired and wireless communication system designed for today's and future needs and standards.
• Intelligent control: TI technology enables communication and predictive maintenance capabilities to dynamically control and optimize production in a smart factory.
• Energy efficiency: Industry-leading power management, analog signal chain and embedded processors achieve high system-level efficiency in smaller footprints.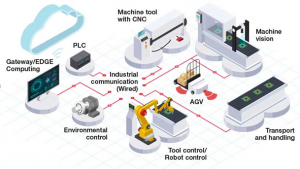 The Automation process is now a commonly accepted type of production that has created great leaps and bounds in the production process. Automation has led to the production of sophisticated parts that have similar output qualities with little fluctuation in general tolerances. The use of automation in the manufacturing process started by using such technologies as the pneumatic and hydraulic systems for use in applications where their mechanical advantages could be used to utilize a production for higher output quality and efficiency. We have since created a complex and highly integrated system composed of many different technologies and innovative procedures controlled under High Language programming environments with sophisticated operation drivers.
Advantages and Disadvantages
The main advantages of automation are:
• Higher productivity.
• Increased quality.
• Higher robustness (consistency), or processes or product.
• Reduced labor costs and expenses.
The following methods are often employed to improve productivity and quality
1. To reduce cycle time in operations install automation in it.
2. When a high degree of accuracy is required install automation
3. Replace human operators in tasks that involve hard and physical required works.
4. Replacing humans in tasks done in dangerous environments
5. Performing tasks that are beyond human capabilities of size, weight, speed, endurance, etc.
• Economic improvement: Automation can improve the economy of enterprises, society or most of humanity.
• It reduces the time of operation and work by handling time significantly.
• Provides higher level jobs in the development, deployment, maintenance areas of automation.
The main disadvantages of automation are:
• Insecurity: An automated system may have a limited level of intelligence, and is, therefore, more susceptible to committing errors outside of its immediate scope of knowledge.
• High development costs: The research and development cost of automating a process may exceed the cost saved by the automation itself.
• Excessive initial cost: The automation of a new product or plant typically requires a very large initial investment in comparison with the unit cost of the product, although the cost of automation may be spread among many products and over time.
In manufacturing, the purpose of automation has shifted to issues rather than productivity, cost, and time
Condition monitoring
• Condition Monitoring Gateway
• Condition Monitoring Module
• Condition Monitoring Sensor
Field transmitter and process sensors
• Actuator
• Flow transmitter
• Level transmitter
• Pressure transmitter
• Process analytics
• Temperature transmitter
Human-machine interface (HMI)
• Industrial monitor
• Key panel
• Panel PLC
• Portable monitor
Industrial machines & machine tools
• 3D printers
• Automated sorting equipment
• CNC control
• Injection molding machines
• Laser
• Optical inspection
• Textile machines
• Welding machines
Industrial PC
• Communication Switch
• Computer on module
• Rugged PC & laptop
• Single board computer
Industrial robots
• Industrial robot CPU board
• Industrial robot communication module
• Industrial robot IO module
• Industrial robot sensing module
• Industrial robot teach pendant (HMI)
Logistics robots
• Logistics robot CPU board
• Logistics robot sensing module
• Logistics robot teach pendant (HMI)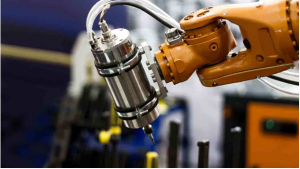 Machine vision
• Barcode reader
• Camera
• Lighting
• Vision computer
• Vision sensors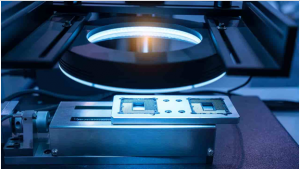 Position and proximity sensors
• Position sensor
• Proximity sensor
Programmable logic controller (PLC)
• Analog input module
• Analog output module
• CPU (PLC controller)
• Circuit Breaker
• Digital Input module
• Digital output module
• Special function module
• Temperature controller
Safety guards
• Access control safety guard
• Area scanner safety guard
• Light curtain safety guard
• Signage
There are many automation training institutes in Cochin, Kerala which provides courses that are job oriented for students. The automation courses in Kochi brings the best placements for the candidates in highly reputed companies.