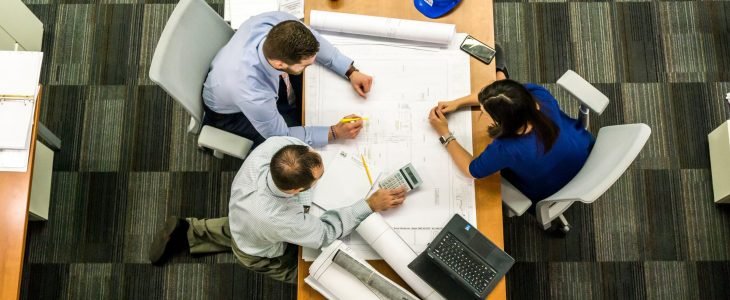 Numerous organizations utilize quality tools and Techniques to help in screening, monitoring, dealing and managing with their quality activities. In any case, there are seven common management tools for quality control. Various tools are making use for various critical thinking, problem-solving etc. A large number of tools and techniques can be utilized in various ways.
The flowchart is used to represent the sequence of the actual process and to document work process flows. Flowcharts are additionally used to record work procedure streams. This tool is used when attempting to figure out where the bottlenecks or breakdowns are in work forms. Flowcharts are likewise used to show changes in a procedure when upgrades are made or to demonstrate another work process.
A check sheet is an essential quality tool that is used to gather information. A check sheet may be utilized to follow the occasions a specific incident occurs. For instance, a human Resource Department may follow the number of inquiries by employees, per classification, every day. In this the check sheet will, the tool demonstrates the complete number of inquiries received by the HR division. This data enables that organization to recognize chances to proactively impart data to working employees with an end goal to diminish the quantities of questioners arises.
This is also known as a fish-bone diagram, which shows the many possible causes of a problem. To use this tool, you need to first identify the problem you are trying to solve and simply write it in the box (head of the fish) to the right. In this tool, initially recognize the issue you are attempting to solve and just write it in a box to right. Secondly, list the significant reasons for the problem on the spine of the fish. Causes are ordinarily isolated into classifications of individuals, procedure, materials and equipment. Causes are then recognized by brainstorming with a grouping according to the problem. When the majority of the causes are recognized, they can be used to build up an improved alternative to help to rectify the identified issue/problem.
A Pareto Chart is a bar graph diagram of information appearing the biggest number of frequencies to the smallest. The most critical issues emerge and can be focused on first.
A Control chart is used to plot information focuses over time and give an image of the development of that information. These show when information is steady or when there are high or low variations in the events of information. It distinguishes between common cause and special cause variations.
Histograms are bar diagram that picturizes information that shows a particular pattern that falls inside commonplace and common conditions. Changes in a procedure should show a new gathering of information.  At least 50-75 information be accumulated to frame an effective chart.
A graph that relates between variables. Variables frequently show the potential causes and impact. Draw a graph with the independent variable on the horizontal axis and the dependent variable on the vertical axis. For each pair of data, put a dot or a symbol where the x-axis value intersects the y-axis value.