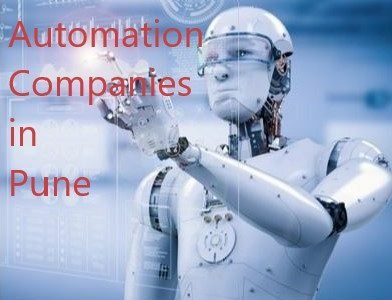 1.Honeywell Automation India Ltd 
Honeywell Automation India Limited (HAIL) is a ~$350 million+ company listed on the Bombay Stock Exchange (BSE) and the National Stock Exchange (NSE). HAIL is a leader in providing integrated automation (IA) and software solutions, including process solutions and building solutions. It has a wide product portfolio in environmental and combustion controls system, and sensing and control system, and also provides engineering services in the field of automation and control to global clients. A Fortune India 500 company, HAIL has more than 3,000 employees based in nine offices across India – Pune, Baroda, Bangalore, Hyderabad, Mumbai, Chennai, Gurgaon, Kolkata, and Jamshedpur. Honeywell is the best automation company in Pune.
 Website: https://www.honeywell.com/
Address: 56 & 57, Hadapsar Industrial Estate, Hadapsar, Pune – 411013,
 Phone: 91-20-66039400
2.Total Automation Solutions                                                                      
Total Automation Solutions (TAS) came into corporate existence in 2006 with the global vision of "Empowering through Innovation", when it was formed by the young and dynamic entrepreneur. Total Automation solutions are one of the automation companies in Pune.
Total Automation Solutions is a global provider of industrial automation and control solutions as well as m2m remote monitoring services, control systems, database & SCADA development, hardware & software engineering. TAS Project Managers are PMP certified from the Project Management Institute (PMI) Philadelphia USA. We are a specialist in industrial control & Process automation Project Engineering and Consulting Services Plant Automation / DCS Engineering for oil, gas & chemical sector. TAS provides Installation, commissioning, planning & support of control system.
Website:  http://www.tasind.com/
Address: 20, Meghana Terraces, Mrutunjay Society, Kothrud, and Pune.INDIA – 411038
Phone: 91-20-25450319
3.Omron Automation Pvt. Ltd
OMRON – a global leader in advanced Sensing, Control system and Think technologies spanning across advanced industrial automation, electronic and mechanical components and home healthcare commenced operations in India in 1980. OMRON controller endeavors to contribute towards making India progressive by bringing innovation and values to innumerable fields of the manufacturing sector, IIoT, Robotics, Artificial Intelligence (AI), Automotive, Energy, Industrial, Infrastructure, Medical Equipment and components, Home Healthcare monitoring, to name just a few. OMRON is the best Automation company in Pune.
Website: https://www.omron.co.in/
Address: Unit No 301-303, 3Rd Floor, Amar Business Park, Veerbhadra Nagar, Baner, Pune, Maharashtra 411045
Phone: 020 6711 4608
4.iPAC Automation Pvt. Ltd.
iPAC Automation Pvt. Ltd is one of the leading company and started its industrial journey as PAC Automation in 2008. It had its humble beginnings as a small automation service firm providing automation services on the Honeywell TPS platform. During the last 6 years' journey in the automation service industry, the company has grown to today's major service provider in this segment. The automation company today has more than 60 personnel, mainly engineers and designers, who take pride in being a part of this organization. Right from day one, customer satisfaction was the topmost priority for iPAC. This quality is only professed even today and has seen iPAC scale the growth path quickly.
As a provider of end to end engineering services to plant automation, the company serves the end-users of the process industry, the EPC companies as well as the control systems OEMs. The process solution providers are benefitted to a great extent with the support and expertise at iPAC Automation in Pune. The team's expertise in  DCS/PLC/SCADA of multiple control system platforms includes all major Programmable Logic controllers including Honeywell, Siemens, Rockwell, Schneider, Mitsubishi, etc. iPAC automation also has a more knowledge base on various peripheral areas including Field Instrumentation design(FID), field engineering(FE), SPI Intools, Fire & Gas alarming system, Access Control System.
The end to end services ranging from site survey, FEED (Front End Engineering Design), estimation, design documents like FDS/DDS/GDS, engineering drawings, HMI(Human Machine Interface), system configurations, logic building, open and close control loops implantation, Factory acceptance test support, Site acceptance test support, handover to end-user till post-commissioning maintenance support. iPAC is the best automation company in Pune.
Website: http://ipacautomation.com.cp-16.webhostbox.net/wp/
Address: iPAC Automation Pvt Ltd Off 20/21, 3rd Floor, P.S.Angan Primises Cooperative Society Ltd, Hadapsar, Pune,
Maharashtra – 411028
Phone: 020 2689 0051
5.Accuweigh Automation & Solutions Pvt. Ltd.
At Accuweigh Automation and Solutions Pvt. Ltd. is the best automation equipment and we have a wide range of conveying a piece of equipment and materials to provide complete automated turnkey material handling systems, including design, manufacturing, installation and commissioning conveyors with integrated controls system and software. We also incorporate full project management to co-ordinate our mechanical and electrical conveyor installation team's in-line with the customers' overall project program. We offer simple, high-quality modular conveyors to integrate and interface with other OEM (Original Equipment Manufacturer) pieces of machinery like packaging machines papertyper, palletizers, and other associated equipment and components.
Website: http://www.accuweigh.org/
Address: Shed No.2, Ayush Indl Estate, Sr. No. 23/3/1, Village – Maujhe Narhe, NearAbhinavPharmacy College, Taluka – Haveli,
Dist – Pune – 411041
Phone: +91 9850205800, +91 78880 27722/33/44
6.Innospace Automation Services Pvt Ltd
Innospace Automation is a leading company of catering needs of Industries and consumers to utilize the wireless technology to endeavor their process and operations easy and efficient. Innospace Automation is exclusive in customization or special purpose designs of products with our own R&D (Research and Development) team which is highly following all the international standards to meet the Testing and Certifications. Innospace Provides Excellent after Sales Service support very fast and error-free for all our standard and tailor-made products as well.
Website: http://www.innospace.co.in/
Email: sales@aiplindia.com
Address: 3rd Floor, Dyanvatsal Commercial Complex, Karve Road near Maratha bana hotel. Pune, 411038
Phone: 077570 54528
7.AlfaOne Technologies Pvt. Ltd. (Home Automation system Manufacturer & Dealer)
Alfaone Technologies PVT. ltd. is Best home automation manufacturing and dealers in Pune. It is very smallest in size but great in its functionality. The system works on next-generation wireless technology. SkyBot is easy to install Bot, it takes ~30* minutes to get installed. And no rewiring needed, it fits exactly with your existing switches. The application user interface is most simplistic and minimalistic so that person of any age can operate it with the most easeIt gives you the live status of every appliance in your home so that you can switch off them in case you forget to do So.we give all in solution so that you don't have to worry about equipment and materials. We love to interact with customers and clients, our 24*7 support team will always be happy to assist you in all possible ways
.Website: https://alfaone.in/
Address: 44, Electronic Co-Op. Estate, Satara Road, Opposite Utsav Hotel, Pune, Maharashtra 411009
Phone: 094034 78803
8.Inorganic Mind Automation Pvt. Ltd.
Inorganic Mind Automation Pvt. Ltd. is India's leading and best Home Automation Company which develops, designs, manufactures and markets products under the brand name iSwitchBox. Our products include automation modules and components for households, offices, hotels, etc. that give you intelligent homes and smarter living. We have done years of research & development to provide complex yet simple, high quality and reliable technology based on the cutting edge AI, IoT with affordable prices and continue to do so henceforth.As of the end of March 2019, iSwitchBox Smart Home has served 2200 customers worldwide, with 25 Distributors, 60 dealers and 150 System integrators over the globe including India, USA, UAE, and South Africa. We are constantly getting distributors and dealers who are creating a global business network for iSwitchBox Smart Home. Day by day we are reaching towards our goal of making SMART INDIA and Digital India.
Website: http://www.iswitchbox.com/
Address: Office No. 301, 3rd Floor, Bhagyodaya Building Behind Ganesh Datta Mandir, Baner Rd, Balewadi Phata, Pune,
Maharashtra 411045
Phone: 072186 28363
9.TrioBotics Automation Solutions
TrioBotics is the leading company and has been set up by a team of well qualified and experienced professionals to cater to the growing demand for automation of Indian Market and to provide turnkey solutions for challenging needs of industries. It is equipped with highly trained staff and technicians to provide unprecedented after-sales and customer support. Offices located in Pune, Maharashtra, and Cudappah, Andhra Pradesh to provide round the clock support to North and South India.TrioBotic's motto is always to provide Best Customer Satisfaction. Industrial projects are Robotic Milling foam, wood, metal, RoboticCutting, Laser, Water jet, Robotic Welding, Robotic Painting, Robotic 3D scanning, Scanning for quality control, Pick & Place. Home automation projects are Sanbot, Vacuum Cleaning Robot, and Glass Cleaning Robot.
Website: https://www.triobotics.in/
Address: D-204, Bhakti Vihar, Bhekrai Nagar, Fursungi, Pune, Maharashtra 412308
Phone: 078880 13200
10.ASCENT INTELLIMATION (AIPL) –PlantConnect
Ascent Intellimation (AIPL), a leading IIoT solution provider based in Pune, India.AIPL is a thought leader in the convergence of IT and OT. We come from a strong Industrial Automation background. We have served customers across the globe for more than 10 years creating several products in the industrial automation domain covering the entire lifecycle from concept to completion and further maintenance and support. The applications include remote monitoring software, paperless recorder, data logging systems, plug n play instrumentation platform, ambient air quality monitoring system etc.We are pioneers in IIoT and developed very first version of PlantConnect platform way back in the year 2006 when the Internet of Things (IoT) was not even born….our first installation in an NTPC power plant is still in production! PlantConnect platform has matured over the years and is today installed in more than 1000 industries.
Website: https://www.aiplindia.com/
Address: Dnyanmayi 1, Shreeniketan Society, Off Karve Road, Kothrud, Mayur Colony, Kothrud, Pune, and Maharashtra- 411038
 Phone: 020 6500 4608