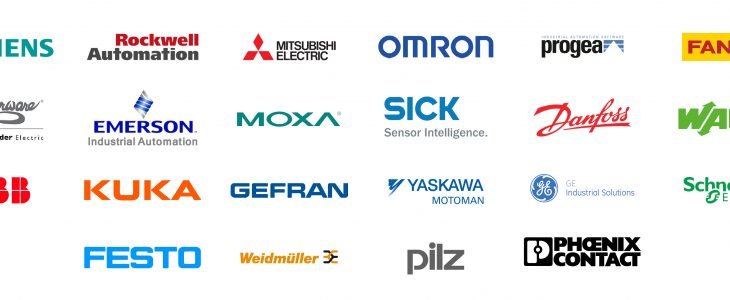 The World Wouldn't Turn Without Automation Technology
Without automation technology, the reliability, efficiency, and quality of electric power systems, transportation systems, manufacturing operations and industry as a whole would diminish greatly. Industrial automation is found in almost every industry ranging from food and beverage production to manufacturing automobiles and processing chemical and petroleum products.
At first, industrial automation was created to replace human labor but now, automation has found its balanced position alongside human counterparts to increase productivity, quality and flexibility in vital manufacturing processes.
The development of global automation market is driven by numerous variables, of which reducing the cost is one of the significant drivers. Industrial automation enables the companies in reducing their cost due to product failure and wastage.
We have identified top companies in the Industrial Automation Market helping to boost market growth.
ABB

ABB is the leading technological and Automation Company that provides innovating digitally connected and enabled industrial equipment and systems. This company is popular for manufacturing robotics.
ABB operates in more than 100 countries and employs around 132, 000 people. Our industries are utilized by industries such as Aluminium, Automotive, Buildings and Infrastructure, Cement, Chemical, Data Centres, Energy Efficiency, Food and Beverage, OEM and Panel Builders, Oil and Gas.
ABB India, part of the Swedish company ABB, offers 10 high-tech manufacturing plants in the country that bring integral growth to India and global industry as a whole.
The product range of ABB includes:
Control Room Solutions
Drives
High Voltage Products
Low Voltage Products and Systems
Measurement and Analytics
Mechanical Power Transmission Products
Medium Voltage Products
The goal of their automation technology is to engineer products and solutions for the instrumentation, automation, and optimization of a variety of industrial processes in almost every industry worldwide.
ABB attracts clients from major industries like oil and gas, power generation, chemicals and pharmaceuticals, pulp and paper, and metals and minerals while providing powerful control systems, measurement products, turbocharging stations and programmable logistics controllers that improve asset productivity and energy savings.
Siemens
Siemens is one of the largest engineering companies in Europe. The major activities of this company include infrastructure, energy, automobile and industry. This company stands for innovation, engineering excellence, and reliability. Siemens is a pioneer in infrastructure and energy solutions, as well as automation and software for industry.
Being one of the world's biggest producers of energy-efficient, resource-saving technologies, this company provides laboratory diagnostics, medical imaging equipment, and clinical IT.
Siemens India Ltd was officially founded in 1922 but their commitment to the business started when Werner von Siemens personally supervised the first telegraph line between London and Calcutta in 1867.
Now Siemens Ltd is the top industrial company in India and continuously offers immense growth and development to the industrial automation world.
Siemens  India Ltd is fulfilling the duties of the fourth industrial revolution and allowing their industrial automation sector to light the way. Their goal is to promote the "increase of productivity, efficiency, speed, and quality, resulting in higher competitiveness for companies on their way to the future of the industry."
The Siemens India head office is located in Mumbai, Maharashtra with 22 factories, 8 Centres of Competence, 11 R&D centers and a nationwide sales and service network all across the country.
In comparison to the majority of industrial automation companies in India, you'll be hard-pressed to find a company that is more invested in manufacturing automation than Siemens India.
The products that the company manufactures include:
Automation Systems
Operator Control and Monitoring Devices
Identification Systems
Industrial Communication
Industrial Controls
Manufacturing Execution System
PC-based Automation
Process Control System
Sensor Systems
Power Supplies
Products for specific requirements
Digital Experience and Application Center
Their latest and greatest technology includes the Industrial Automation Systems SIMATIC and SIRIUS switchgear products, which further proves the company's impact and sustainability in factory automation.
Honeywell Automation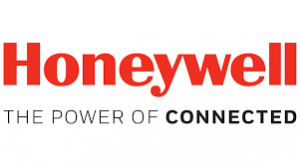 Honeywell is a globally known, $40 billion software-industrial company with a stronghold in countries around the world, with one of their major hubs being in India.
Honeywell Automation India Ltd is headquartered in Pune, Maharashtra and has been built over the past 8 decades, employing close to 15,000 people including 8,000 engineers across 50 cities in India.
Honeywell is increasing its presence in India and its impact around the world through a variety of automation services and technologies.
The Performance Materials and Technologies sector of Honeywell UOP technologies enable India to efficiently produce gasoline, diesel, petrochemicals, and renewable fuels, as well as help global companies manufacture high-performance products.
The products of Honeywell process solutions include:
Advanced Software
Control, Monitoring and Safety Systems
Energy & Emissions Management
Gas Measurement & Regulation
Industrial Security
Instrumentation
Marine
Terminal Operations
Wireless
It has pioneered process automation control for more than 40 years with a continuous evolution from legacy process control systems to today's leading innovations such as Experion® PKS, protecting our customers' investments in automation assets.
Rockwell automation
Rockwell Automation is one of the top industrial automation companies across the globe.The company was founded in 1903 in Milwaukee and now with offices in more than 80 countries worldwide including Noida, Uttar Pradesh India.
The company's goal is to help global manufacturers and producers build scalable, interconnected machines that will enable smart manufacturing. Their automation product line is engineered to seamlessly control all devices as one system rather than individual products and parts.
Some of Rockwell's most advanced automation technologies include:
The Rockwell Automation scalable compute integrated Windows 10 IoT Enterprise operating system with existing manufacturing equipment and software that connects manufacturers' on-premises infrastructure to the Microsoft Azure IoT Suite.
GuardShield 450L safety light curtain system that offers flexible, cost-effective solutions to enhance safety while improving productivity through innovative transceiver technology.
PowerFlex 6000, a new motor control option for compressors, pumps, and fans that brings user-friendly control for variable and constant torque applications. The latest release delivers a wider voltage range and provides 100% starting torque that leverages sensorless vector control.
IaaS reduces network deployment complexity by combining pre-engineered network solutions, on-site configuration and 24/7 remote monitoring that simplifies ordering and commissioning upfront, and helps to improve network reliability. This service also eases budgetary constraints by shifting networking costs from a capital expense to an operating expense.
Products of Rockwell Automation include:
Advanced Process Control
Condition Monitoring & I/O
Design & Operations Software
Distributed Control Systems
Drive Systems
Drives
Human Machine Interface
Industrial Control Products
Industrial Network Products
Industrial Sensors
Manufacturing Execution System
Motion Control
The most common industries utilizing Rockwell's factory automation systems include automotive, chemical, textiles, infrastructure, oil and gas, mining, marine and power generation.
GE
GE, or General Electric, is a global household name, About $4 billion of the company's total $149 billion in revenue is generated in India, and it all started with a hydropower plant at the Shivanasamudra Falls at the turn of the 20th century.
Now, GE's industrial automation technology is a favorite in providing automation and controls technology and services for everything from automotive manufacturing to mining metals and generating power.
GE's automation solutions have become the top choice for leading industries worldwide and provide top quality control systems, operator interfaces, control software, industrial computers and COM expresses, among many other services and technologies.
The company's industrial internet-enabled solutions (IIoT) benefit businesses worldwide and help global manufacturing companies become competent and more efficient. As digitization becomes a priority in the business landscape,
GE remains one of the global leaders in providing immense value with their internet-connected manufacturing tech and services to its clients worldwide — helping global players adapt in the face of ever-changing technology trends. From petroleum to pharmaceuticals,
GE's robotics and automation technologies help companies remain compliant with industry regulations while still delivering a quality product through end-to-end process visibility.
GE has a rich portfolio including the responsibility of automating the processes that generate half the world's power. GE receives more than 20,000 signals every minute as it controls and monitors thousands of assets from large and small businesses worldwide.
In 2015 they created a new automation & controls solution platform that acts as the foundation to their comprehensive portfolio of automation and controls solutions. It connects client's machines, data, and customers in order to help them produce their product more efficiently.
As the state of the industry continues to move forward, GE plans to ramp up investment in India — paving the way for the future growth of industrial automation companies in India.
Emerson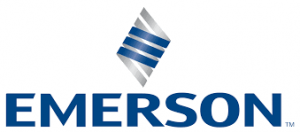 Emerson Process Management is an American Multi-national company which focuses on electrical equipments. Emerson provides its services to industrial, commercial and consumer markets. This company provides automation services to empower industries to thrive and advance the industries.
This company's automation solutions collaborate with automation businesses to develop more complete solutions for customers based on industry experience.
Automation Solutions of Emerson Process management include:
Measurement Instrumentation
Valves, Actuators & Regulators
Solenoids & Pneumatics
Control & Safety Systems
Asset Management
Operations & Business Management
Electrical Components & Lighting
Precision Welding & Cleaning
Services & Consulting
Schneider Electric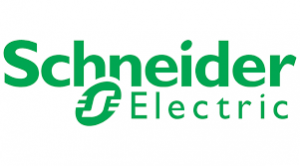 Schneider Electric is a French-based MNC founded in 1863 that specialize in energy management and automation systems by providing both software as well as hardware. This company employs 160, 000 workers working under automation systems.
Schneider Electric develops connected technologies and solutions to manage energy and process in ways that are safe, reliable, efficient and sustainable.
Schneider is known for other electrical solutions above automation and control products. The automation products and solutions engineered by Schneider cover the extent of the industrial, infrastructure and building sectors by offering programmable relays to motions controllers and interface modules for applications ranging from simple machines to complex processing systems.
Some of their major industrial automation technology includes:
Modicon M580 is the World's First ePAC Controller designed to offer connectivity capabilities that help clients react quickly to information demands in a safe and secure environment.
Altivar Process is the first variable-speed drive with embedded services designed to deliver added value through business and process optimization, improved life cycle asset management and optimized energy consumption.
Mitsubishi electric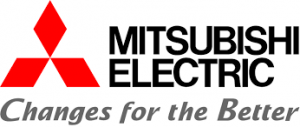 Mitsubishi Electric is a Japanese electrical and electronics equipment manufacturing multinational company. Mitsubishi Electric utilizes its advanced engineering techniques to provide reliable FA solutions with an eye to the next generation of manufacturing.
The company has been a supplier to many other automation companies ranging from TV's to fighter jets.
Mitsubishi provides:
Controllers
Drive Products
Visualization
Industrial Robots
Processing Machines
Power Monitoring Products
Yokogawa electric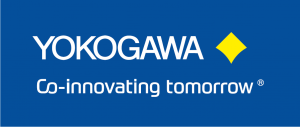 Yokogawa Electric is a leading provider of Industrial Automation and Test and Measurement Solutions. This Japanese electrical and software based company combines superior technology with engineering services, project management, and maintenance. Yokogawa delivers field proven operational efficiency, safety, quality, and reliability.
Some of the most important products of the company are flow meters, oxygen analyzers, manufacturing execution, automatic control systems and many others.
Omron automation
Omron automation was established 80 years ago and it is one of the top industrial automation companies in the world. The major business of the company is the manufacture and sale of automated equipment and systems.
This company offers sensors, switches, safety components, Relays, control components and so on.
Danaher Industrial Ltd
Danaher Industrial Ltd produces design for industrial and consumer products and manufactures it. It offers services in the field of Life science, Industries, environmental, Testing and control and many others.
Fuji electric

Fuji electric India is a unique industrial automation company combining top-notch factory automation products with industrial engineering services and unmatched automation expertise.
The fuji electric supports electricity infrastructure with proven technologies and combines power electronic products with measuring IOT. They significantly contribute to the creation of responsible and sustainable environment through energy management solutions.
Delta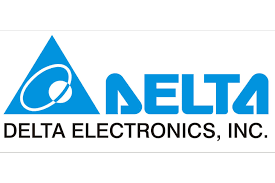 Delta Electronics India / Delta Power Solutions is a 100% subsidiary of Delta Electronics (Thailand) PLC, operating in India since 1992, Delta Electronics India is the provider of Telecom Power Solutions and a major source of Industrial Automation, Display Solutions, UPS, DC Fans & Blowers, Components, Bio-medical, LED Lighting, Automotive electronics and Renewable Energy Products.
With over 8 Regional Offices, 2 manufacturing facilities at Rudrapur and Gurgaon and 2 R & D centers in Gurgaon and Bangalore, Delta has a strong presence across India with more than 100 channel Partners.
Today, Delta provide end to end comprehensive, innovative and customized solutions for Telecom, IT, Solar, Power and Industrial sectors offering our 12 product lines.