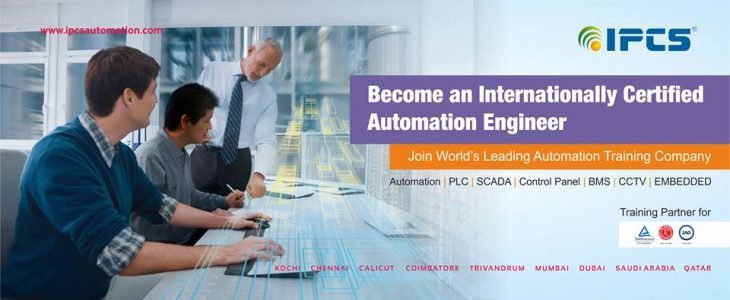 IPCS is a world class Automation training provider in India with a strong placement support to their students. IPCS is actively forging strategic tie-ups with several companies in India and abroad. We have branches in other countries also which we are utilising and helping our students for the placement overseas market.
Besides having tie-ups we do have our own project division where we give opportunity for our students to have a hands-on training and place them in our project team where and when opportunities arise.
Having an extensive network of client as well as our own Project Division, IPCS has set-up a dedicated placement cell for Automation and BMS jobs. The cell will provide advice, resume building, guidance and counselling on career opportunities in Automation and BMS sector in India and abroad. In addition to this, our Placement cell maintain a good relation and tie-up with companies and maintain an active list of jobs available in the field at various levels. In addition to this, we are updated with the latest Trends and Technologies due to which major good companies are approaching us for any opportunities.
List of Few Sectors where Our Students are Placed:
For Automation Field:
1) Manufacturing
2) Process Industries
3) Chemical
4) Food and Beverages
5) Oil Gas
6) Transport
7) Machine Tools
8) Automobile
9) Textile
10) IT and Design
For BMS Field:
1) Security
2) IT
3) Construction
4) Manufacturing
5) Industries
6) Automobile
7) Banking sectors
8) Hospitals
9) Schools and Colleges
How this works:
1) Gather list of companies / Clients
2) Check out for the new and relevant openings
3) Post and intimate our students about the position
4) Collect and shortlist resume
5) Conduct a telephonic round to brief them about the company and work nature
6) Forward the resume to the Client and ask the students to attend interview.
Join and find your dream job with IPCS Automation. Best of technical courses like Industrial Automation Courses, BMS Training Program, CCTV & Security Systems Training, Embedded System Training etc.  We give 100% job assistance to our each candidate who completing our training program. Our Institute are in Cochin, Calicut, Trivandrum and Coimbatore. For more details Contact us – +91 9745 206 664